Pythian Products (available via Grand Lodge)
Order Your KOP Shirts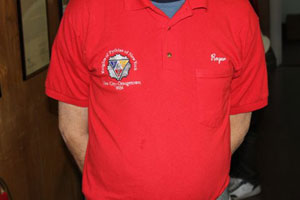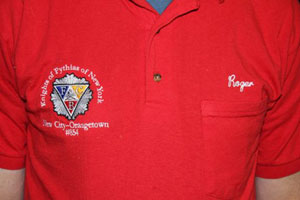 Sizes: S, M, L, XL, 2XL
Colors: Blue, Red Gray
Pocket or No Pocket
Minimum 4 per Order
Price: $22.00 per Shirt
Includes your name over the pocket (Your Lodge name and # goes under the K of P logo - opposite pocket).
Please return form(s) and payment to:
PGC Roger Siegel
17 Broome Blvd
Nyack, NY 10960
Please make checks payable to the KoP Humanitarian Fund.
Download a shirt Order Form.
Product Catalog
If you would like to purchase any of the following items in the catalog contact:
Sir Jordan Levy at 917-841-6881.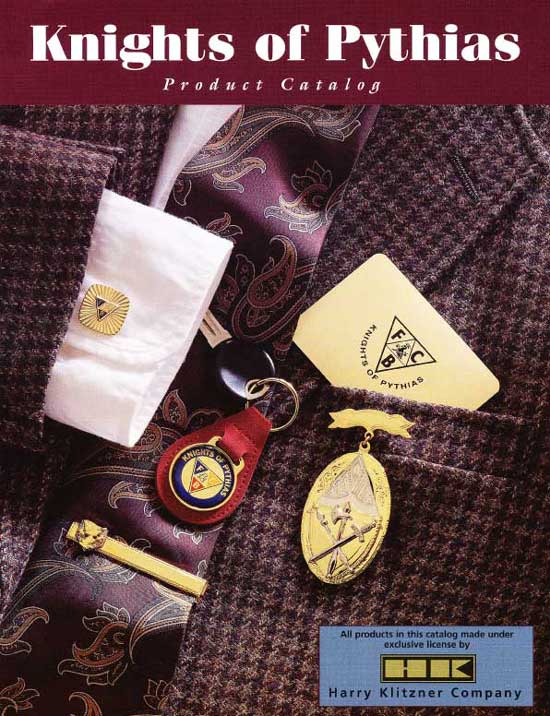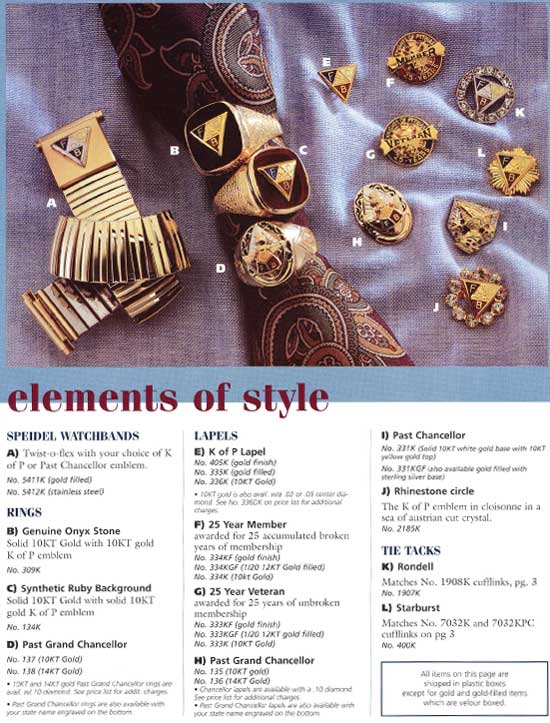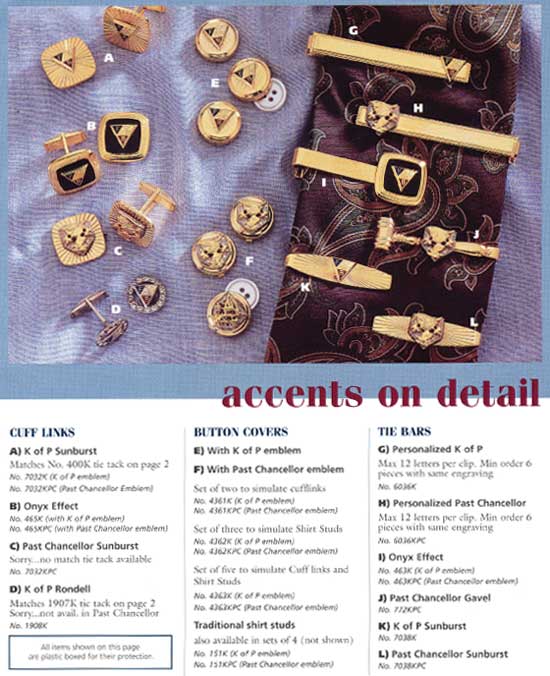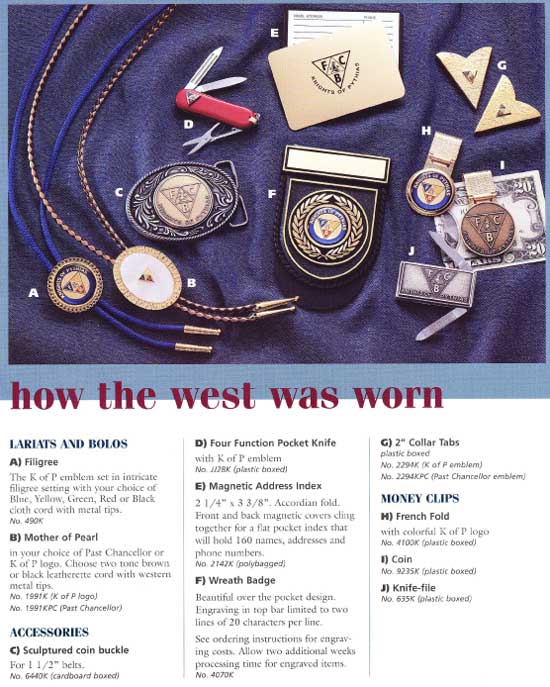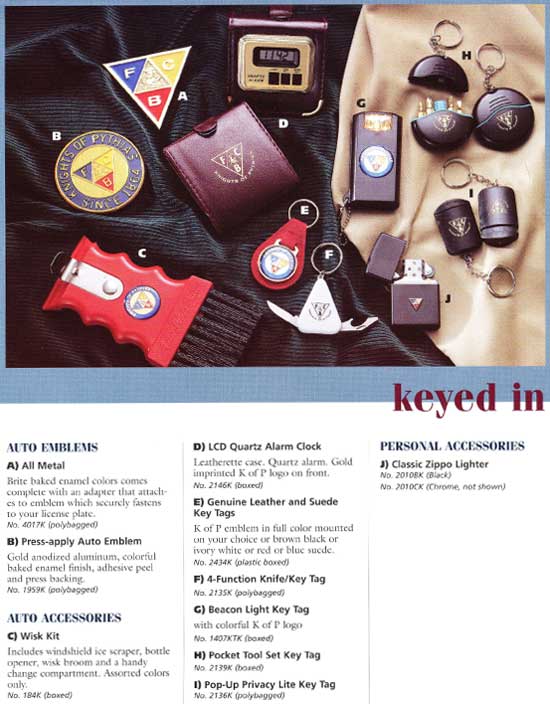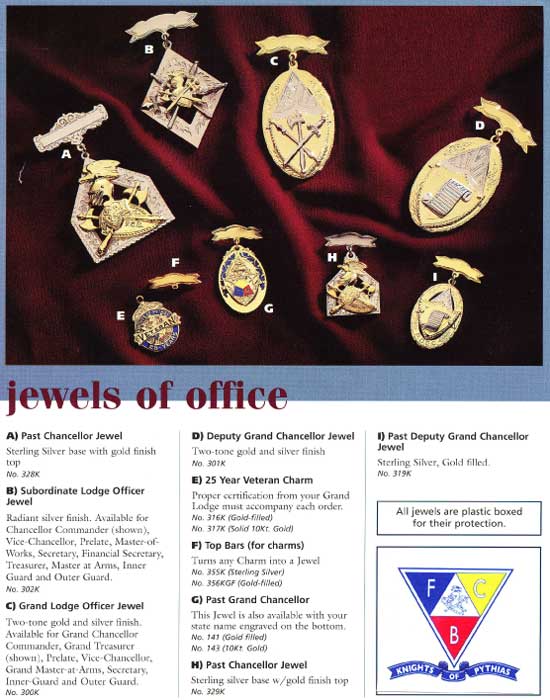 Home | Pythian Charities | Pythian Events | Pythian News | Pythian Resources | Contact Us